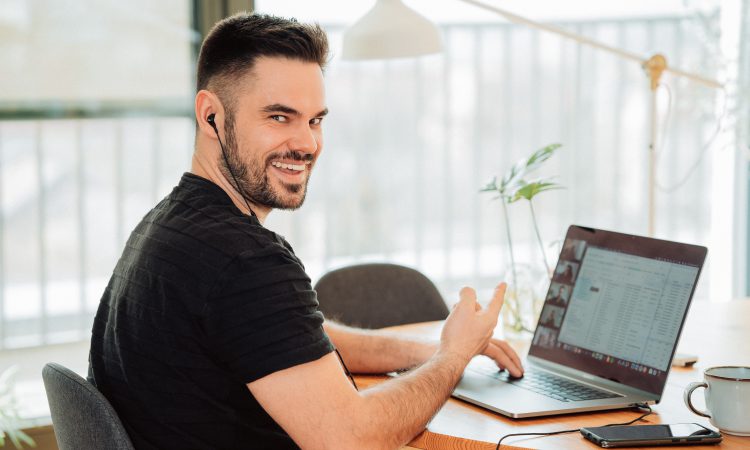 First Contact Resolution (FCR) and Average Handling Time (AHT) are two key indicators in measuring the effectiveness and productivity of customer service departments.
By examining both metrics, customer service center managers can detect patterns and trends, implement actions to enhance agent productivity, and increase customer satisfaction. However, it is essential to maintain a balance between optimal metrics and high-quality customer service. We're going to tell you how.
What is FCR?
First Contact Resolution (FCR) is a crucial KPI in customer service that measures the percentage of cases or incidents resolved on the first call or contact. Improving FCR means reducing the number of interactions between the company and the customer, leading to greater customer satisfaction and reduction of costs associated with repeated calls.
The definition of FCR can vary depending on the context, the industry, and the chosen measurement criteria. It's important to have a clear definition tailored to the needs of the call center to correctly measure the first contact resolution rate.
What is AHT?
AHT, also known as Average Handling Time, is a metric commonly used to measure the profitability and performance of a call center's agents. In other words, it's a critical measure that indicates the average duration of a customer's contact on a call. It's important to monitor some components of AHT, such as hold time and average queue time.
AHT in a call center is calculated by measuring the total talk time, total hold time, and time spent on follow-up tasks or post-call work, and then dividing it by the total number of calls. There are tools available, such as the Erlang Calculator and some analytics software that can be used to calculate and analyze AHT effectively. Call center managers can analyze it to identify trends and patterns and take action to improve agent performance and customer satisfaction.
What is the relationship between AHT and FCR?
AHT and FCR are two key metrics in call centers, but they have a complex relationship. Understanding the relationship between AHT and FCR is important for quantifying their impact on the business and making informed decisions.
While increasing FCR and reducing AHT can improve the customer experience and add value, it doesn't necessarily guarantee customer satisfaction. In fact, an excessive focus on optimizing both metrics can have adverse effects as it doesn't ensure the effective resolution of customer queries.
The relationship between AHT and FCR is not direct, as there are various factors at play. If agents prioritize reducing AHT over fully resolving the customer's issue, FCR can be indirectly affected. Therefore, it is crucial to analyze processes and workflows to avoid taking shortcuts that may damage the company's reputation.
How to improve FCR and AHT to improve B2B call center performance?
As mentioned earlier, there are several additional factors to consider in order to improve both metrics. Here are some steps you can follow to improve both FCR and AHT and, in turn, enhance the performance of your call center:
Train agents
Providing agents with the necessary training in customer relationship management tools, such as sales software, and conducting role-playing exercises with recordings of conversations can optimize customer interactions and effective problem-solving, providing a positive customer experience and improving the efficiency of the customer service team.
Centralize information in one place
Giving the team the right information and synthesizing it in the pitch is one of the best practices for improving FCR and AHT in a contact center. Centralizing information and making it easily accessible to agents allows for quick resolution of specific issues, optimizing long-term efficiency. An internal knowledge base with self-service content such as FAQs and visual guides assists agents in providing accurate and timely responses to customers.
Create an appropriate routing system
To optimize AHT and FCR, it is essential to ensure immediate connection between the customer and the appropriate agent. A contact center that operates across multiple channels enables communication at all touchpoints, avoids unnecessary transfers, and reduces the average call duration. Well-defined routing processes are key to optimizing both the customer experience and FCR. A well-designed IVR routing system allows customers to choose who they need to speak with, connecting them with the right agent from the start.
Conduct quality evaluations
Incorporating FCR and AHT into call quality evaluations is a way to improve both metrics. The team leader can evaluate the information provided and the actions taken. Establishing checkpoints and process reviews is a key step to ensure that the service is appropriate at all times.
Don't focus too much on metrics
Measurement is an essential component for progress, but metrics should be seen as indicators of broader issues. Continuous monitoring of these indicators enables significant improvements in call center efficiency and business outcomes. However, their minimization should not be the sole objective, as it is crucial to maintain a balance between monitoring them and providing high-quality customer service.
Listen to customer conversations
An effective tactic for increasing efficiency in call centers involves recording interactions to identify weaknesses and areas for improvement. Analyzing customer conversations is an invaluable tool that allows for adjustments to metrics and instant evaluation of customer experience results, rather than waiting for comprehensive reviews months later. However, companies face the challenge of realistically being able to analyze only 1-2% of all calls, which limits a comprehensive view of all customer interactions.
Fortunately, thanks to artificial intelligence, this challenge can be overcome. AI technologies have the ability to automatically analyze 100% of calls, identifying crucial topics and events in all conversations, not just a small fraction of them.
Boost your customer service with technological tools
The application of advanced technologies, such as virtual assistants, chatbots, and ticket automation systems, optimizes efficiency and enriches the customer experience in customer service. In addition, the use of sales software offers visual representations and dashboards for long-term analysis of key performance indicators (KPIs), including AHT and FCR.
Within this type of software, we find business intelligence tools like Upbe.
Upbe improves Average Handling Time (AHT) and First Contact Resolution (FCR) by applying conversational intelligence in call centers. It does this primarily in two ways: automating learning from call analysis, thereby freeing up manual work, and providing an understanding of customer context.
This context-based approach to calls allows for the discovery of the skills and knowledge that agents need to develop, automatically identifying areas for improvement and best practices. In this way, Upbe functions as an automated training tool, generating crucial information to improve customer satisfaction.
Interested? Request a demo, and our experts will help answer all your questions.