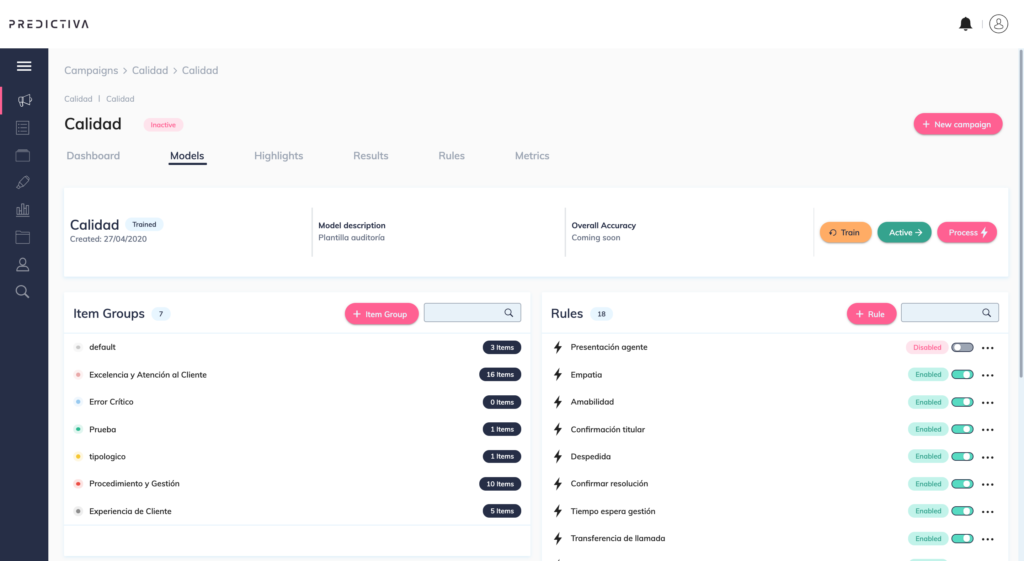 Client churn predictive analysis
The contextual algorithm of Upbe Voice of Customer is unique in its ability to predict a customer churn. It uses hundreds of parameters extracted from conversational data to estimate sentiment and the probability of causing churn.
Greater control over your brand and products
A proper analysis of your calls will allow you to avoid risks associated with your brand and business. With Upbe you will identify inefficiencies faster and on 100% objective call samples. You will have more control over what your customers think of your products.
How do we help you with Upbe Voice of Customer?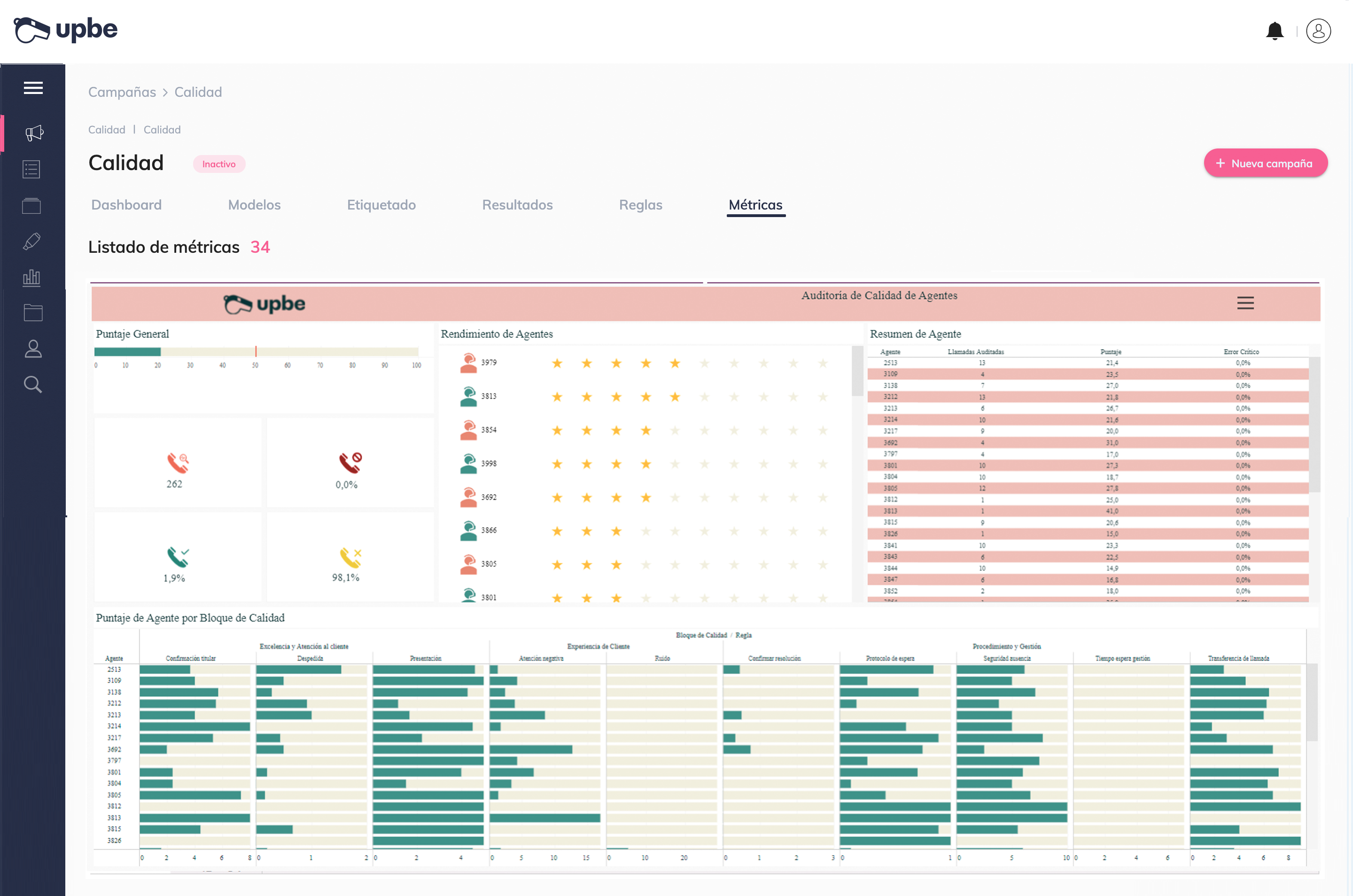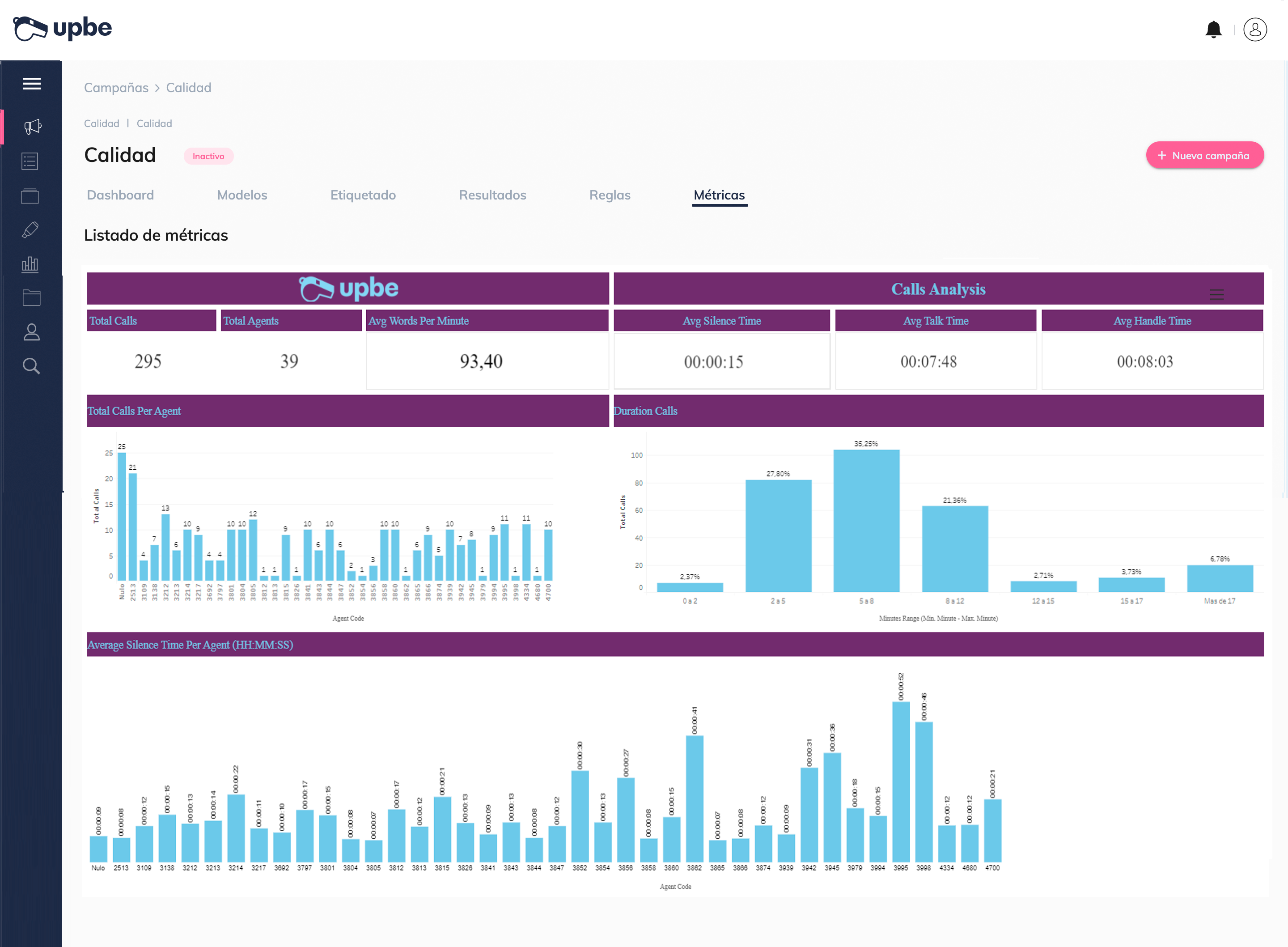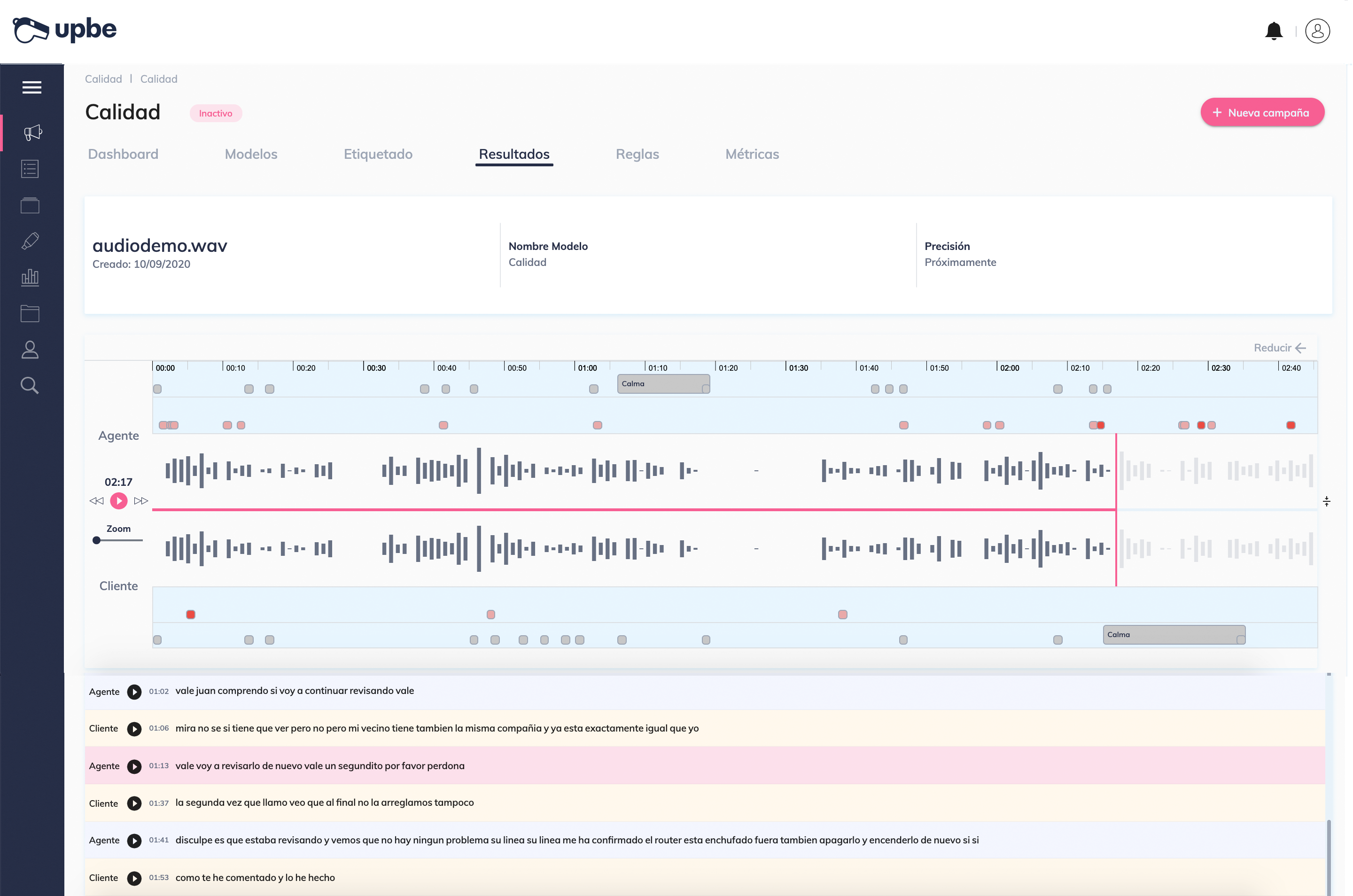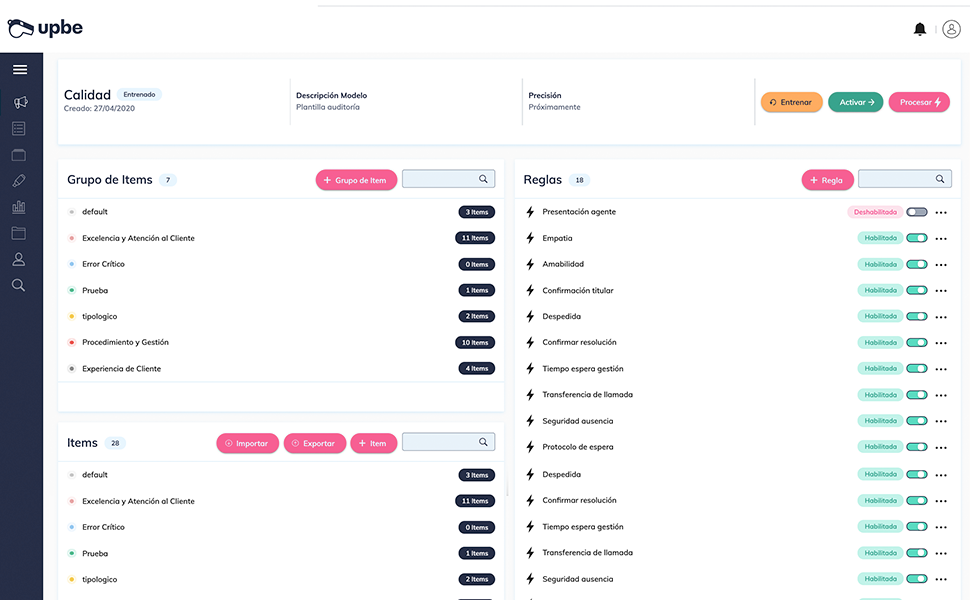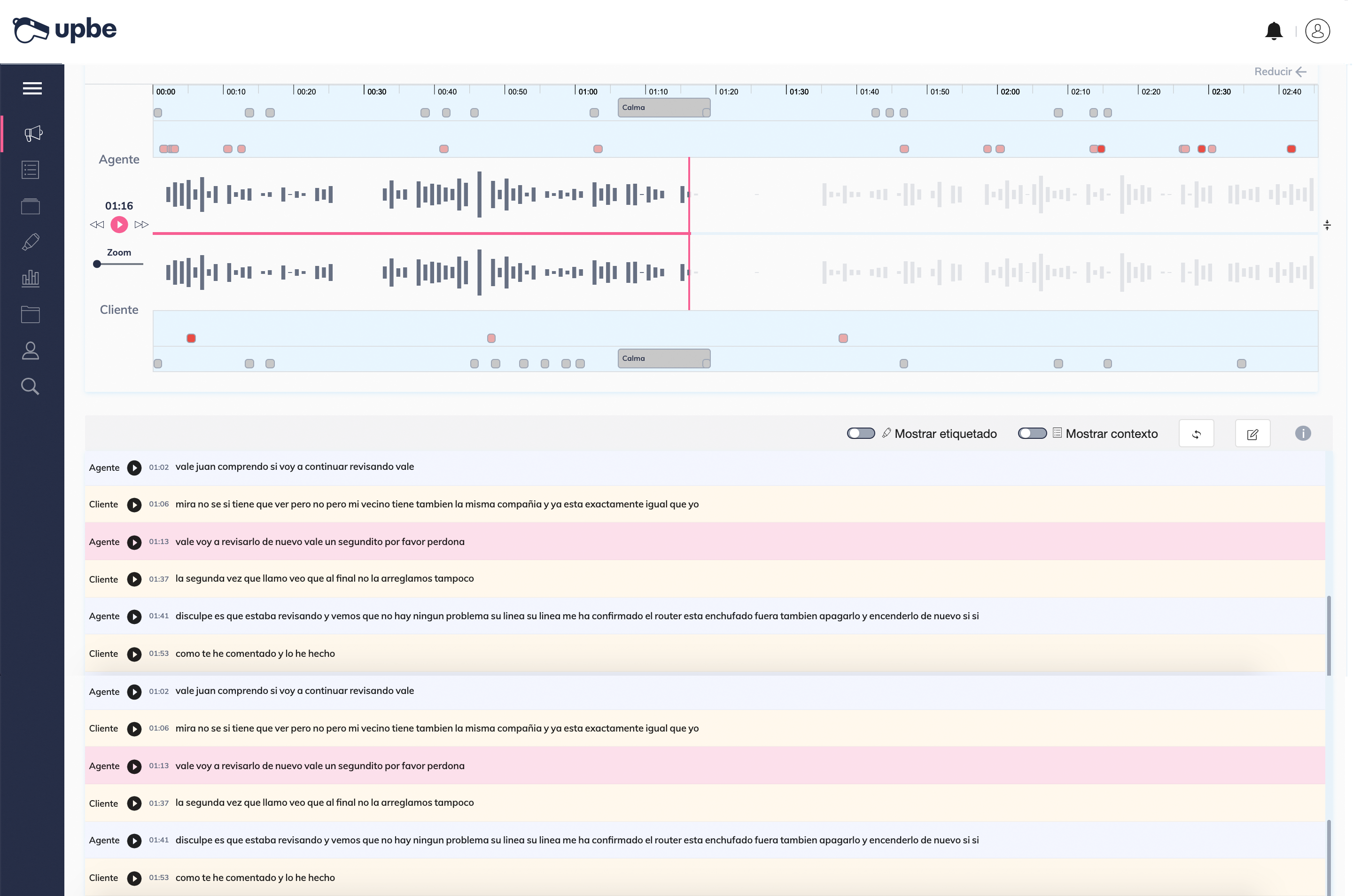 Want to know more about how to analyze the Voice of the Customer?
Write to us to share with you how we think Upbe can help you improve your business.
We help train and train Customer Service and CX teams to improve your customers' experience and adapt your processes to improve their satisfaction.
You will turn the information of your calls into a source of efficiency and productivity.