How do we help you with quality audits?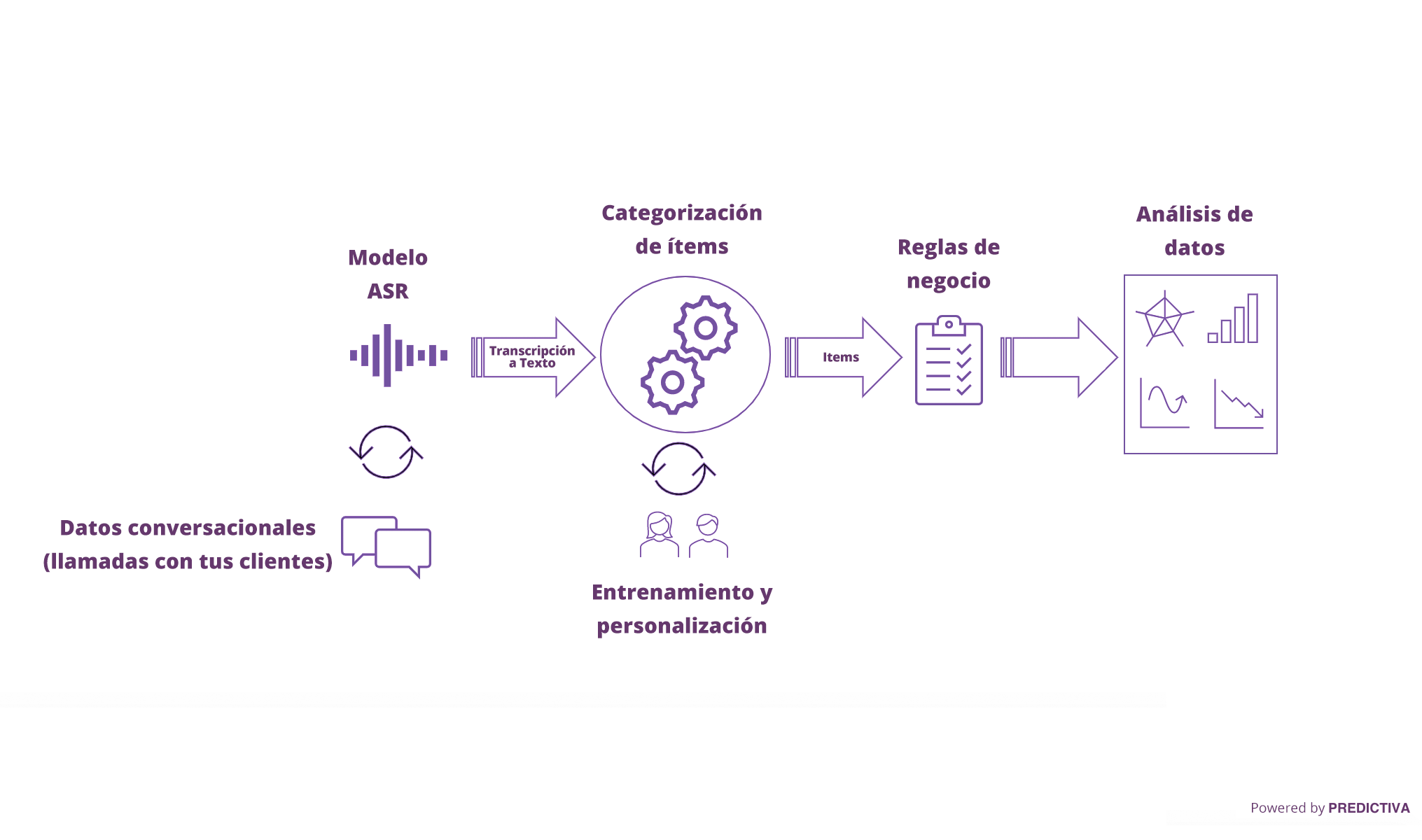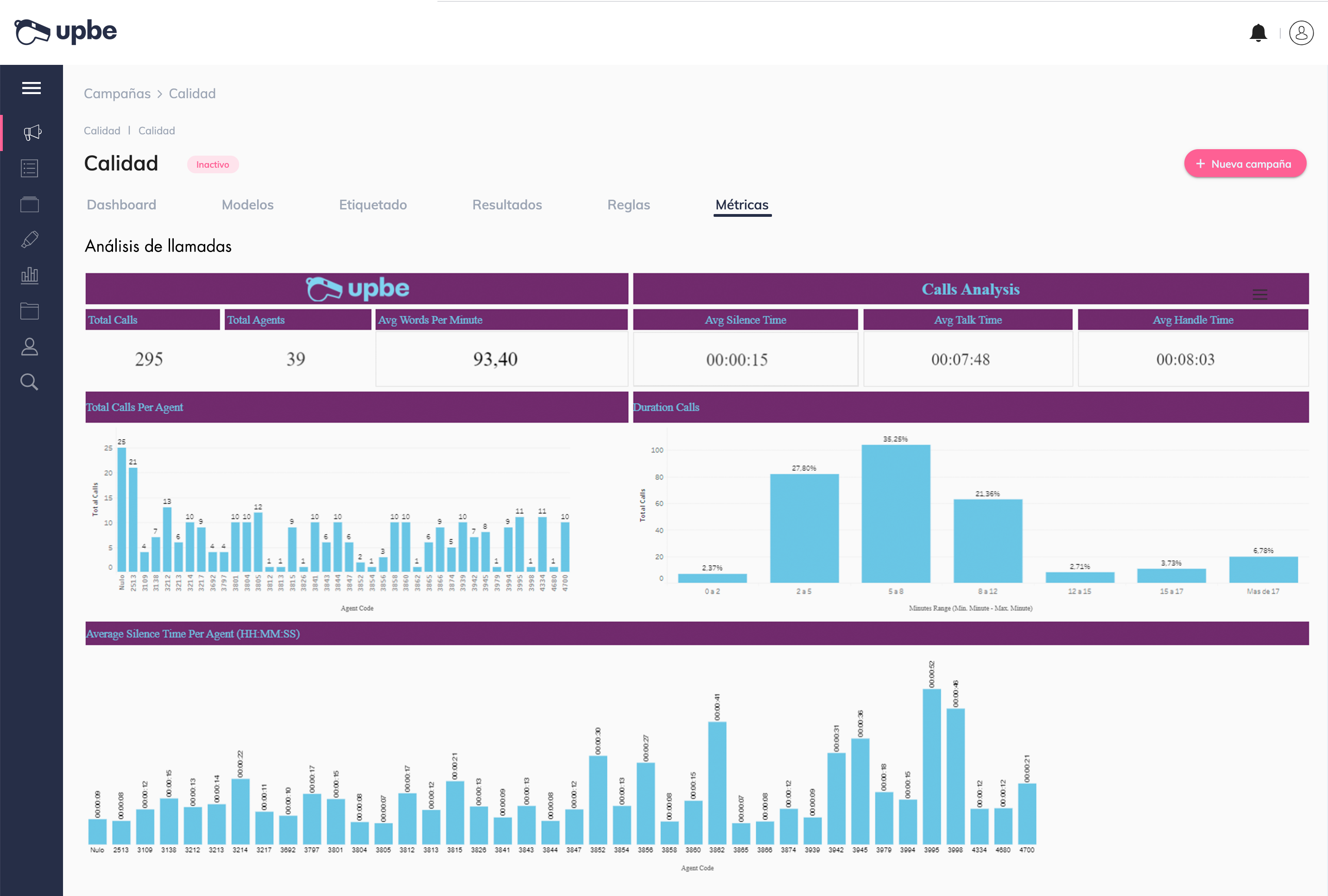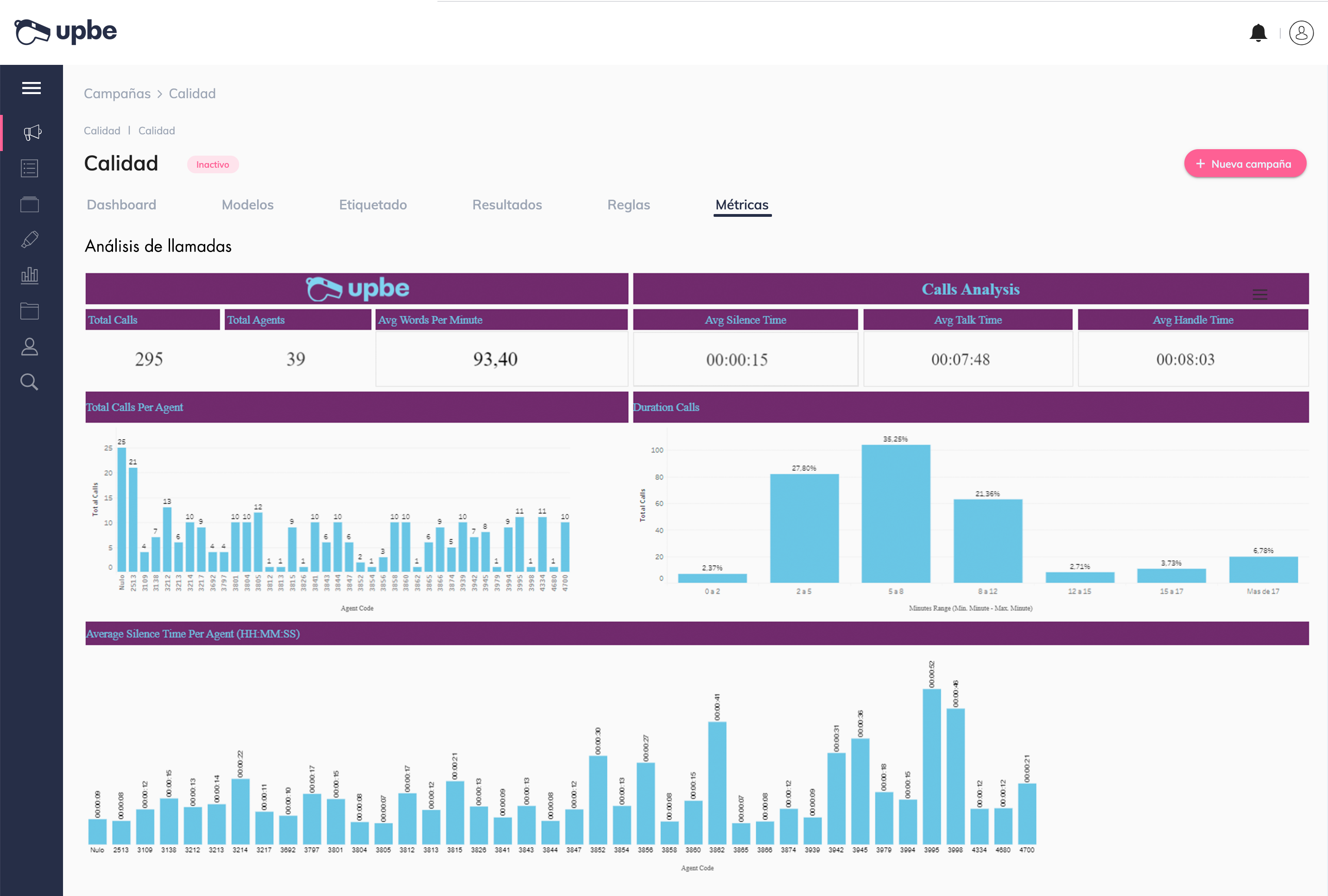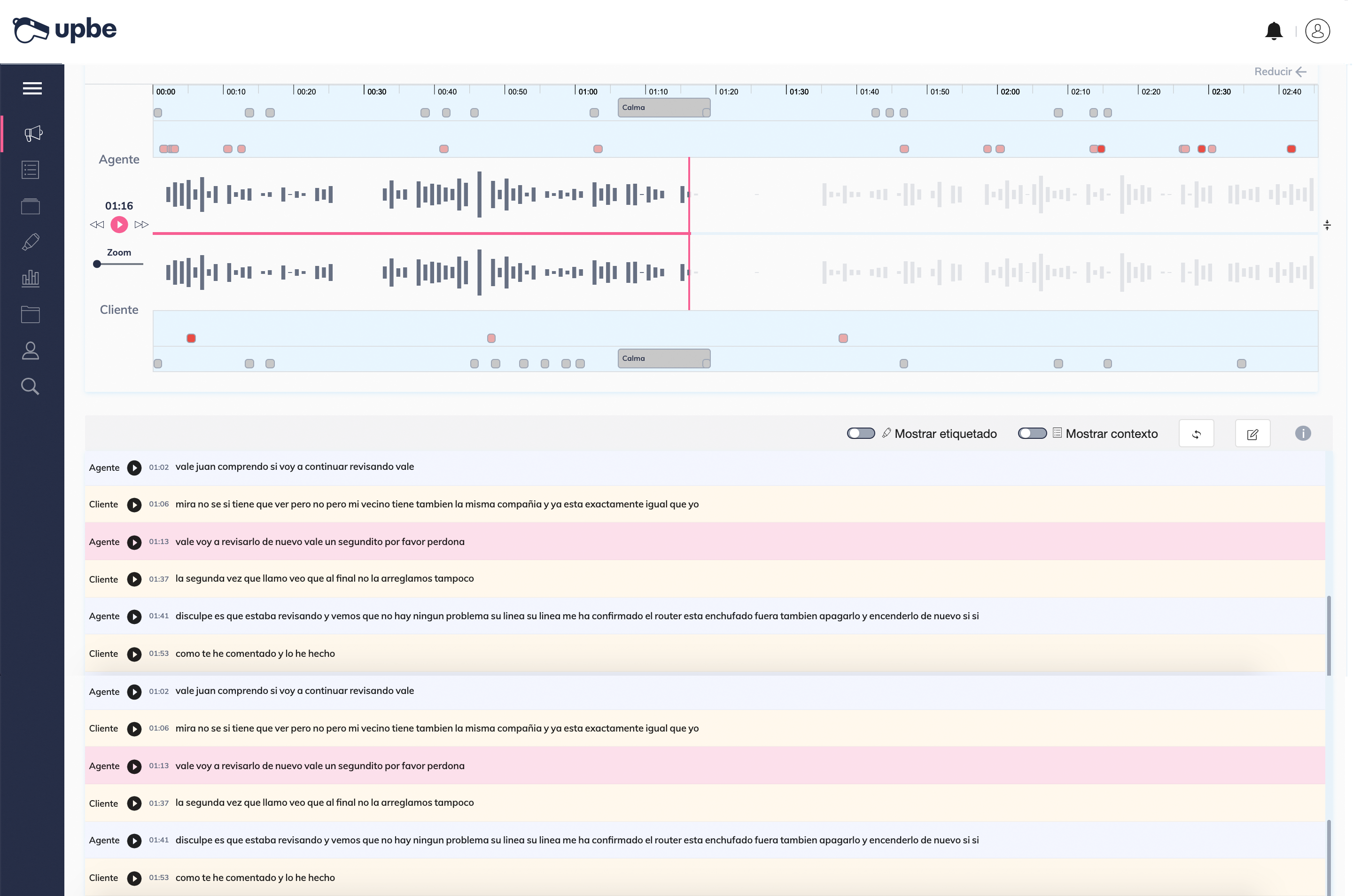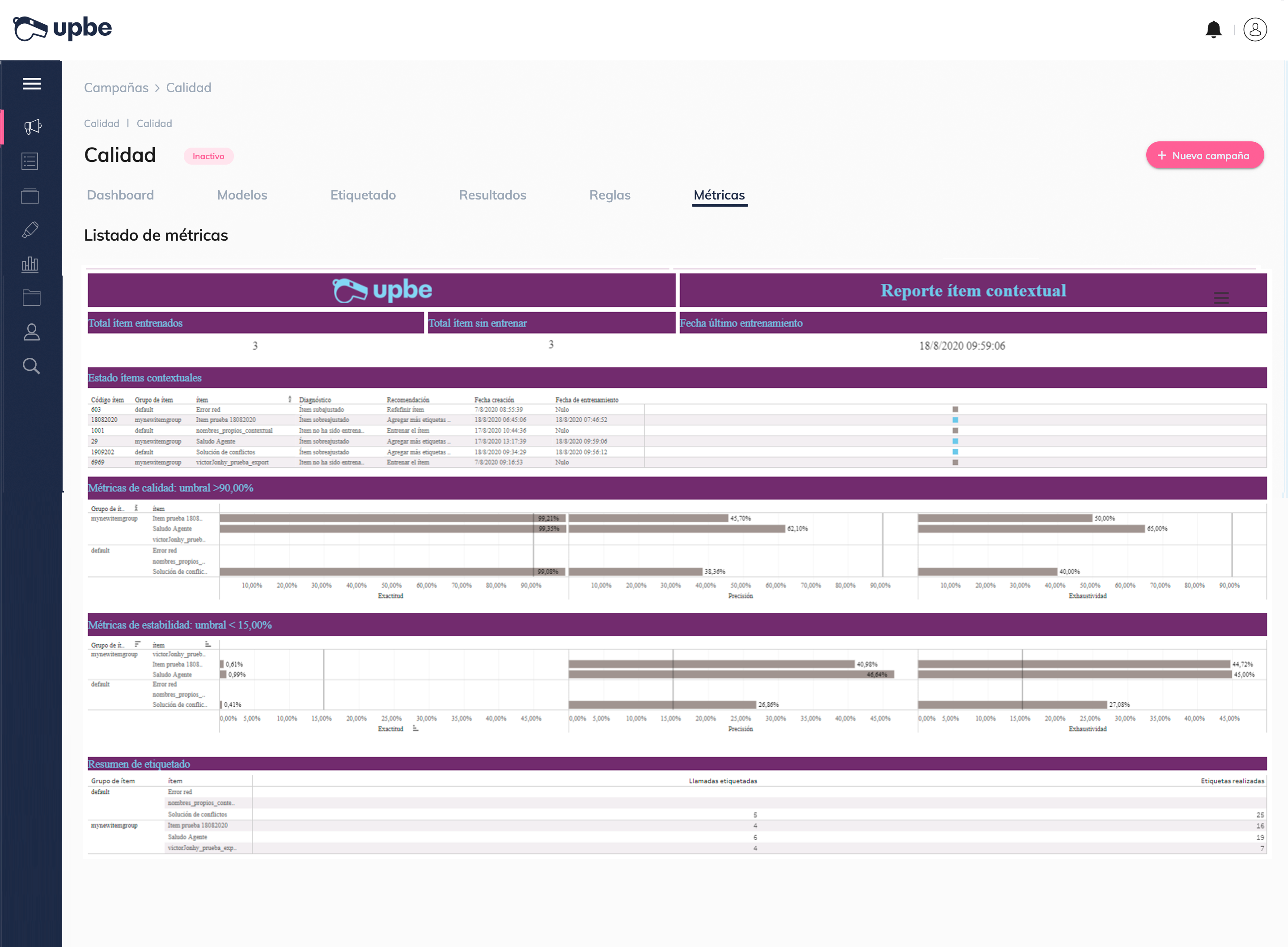 Some KPI's of success using Conversational AI in Quality Assurance & Compliance:
Do you want to improve how you analyze the quality of calls in the call center?
Write to us to share with you how we think Upbe can help you improve your business.
We help train and train Customer Service and CX teams to improve your customers' experience and adapt your processes to improve their satisfaction.
You will turn the information of your calls into a source of efficiency and productivity.