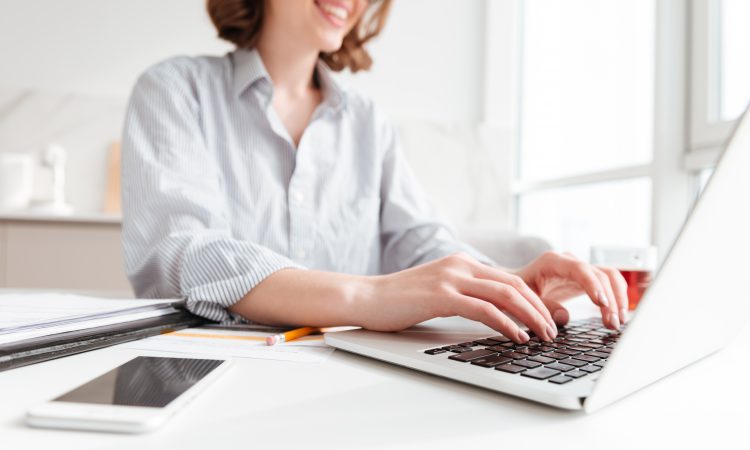 When it comes to choosing a revenue intelligence platform, it is essential to take into account key requirements that will drive sales performance and improve team performance. Below, we help you discover how to choose the best revenue intelligence tools for your B2B company and how they can help you improve your sales performance.
How to Choose the Right Revenue Intelligence Tool for Your Business
When evaluating revenue intelligence solutions, it is important to look for features that offer a comprehensive view and drive tangible results for your organization. That's why we've compiled the most important ones to consider:
Centralized, Automatic, and Comprehensive Data Logging
One of the main reasons why companies invest in revenue intelligence platforms is due to the potential of a robust and automated data capture system. This includes conversation recordings, dispositions, conversation transcripts, and more. In this way, the platform will minimize manual data entry into CRMs and collect useful and actionable data from customer interactions.
Moreover, a good revenue intelligence platform helps companies eliminate data silos by capturing information from all sales functions and activities and making them available to everyone who needs them, making them accessible to various teams, thus ensuring that none are left with obsolete and irrelevant knowledge.
Advanced Analytics
It is not enough to have a system that collects all the data you need, but also to provide intelligent and real-time analysis of the data. This means pointing out patterns and turning points in a company's sales cycle that will help sales leaders make informed decisions and, ultimately, improve the performance of sales representatives in the long run.
Conversational Intelligence
These days, a good revenue intelligence platform should also feature conversational intelligence capabilities. Conversational intelligence is a category of sales intelligence that involves gathering data-based information from sales conversations, including emails, phone calls, interactions with sales executives, and so on. Conversational intelligence can reveal insights that can help identify when demos are going well or when deals are likely to progress.
Integration of other applications
You're probably already using CRM and other sales software, which can be complicated if your team has to log into multiple accounts daily. Revenue intelligence tools should integrate with most sales programs, so that representatives can access data from different pieces without having to leave the site.
Real-time Guidance
Revenue intelligence can be used to automatically provide representatives with real-time guidance, influencing workflows. An excellent revenue intelligence platform will help prioritize and automatically reorganize day-to-day actions to help representatives focus on the action that is likely to generate revenue.
Forecasting Ability
Revenue intelligence should include a sales forecasting software that predicts when deals are likely to close and whether or not the team is on track to meet goals.
How to Use Revenue Intelligence Tools to Improve Your Sales Strategies
Build Your Ideal Customer Profile
When it comes to lead generation, qualification, and nurturing, developing an Ideal Customer Profile (ICP) is crucial. However, in such a dynamic market, the traditional ICP may not be enough. This is where revenue intelligence plays a crucial role. Revenue intelligence data allows you to improve the accuracy of the ICP by providing detailed customer information, such as their intent drivers, content consumed, purchasing triggers, area of operation, and company size, among others.
This data helps the sales team to identify and more efficiently focus on quality leads, allowing for more relevant and suitable messages to be targeted at them.
Improve Sales Prospecting
A key strategy in revenue intelligence is understanding and directly addressing customers' buying motivations. By using data about customers' intentions, more effective approaches can be implemented. By integrating intent data into the revenue intelligence software, alerts can be received when buying signals indicating that a prospect has the potential to become a customer are detected.
These qualified prospects are prioritized for the sales team, who can focus their efforts on them and provide additional push for conversion. Thus, the use of revenue intelligence allows for greater effectiveness in identifying and addressing sales opportunities, maximizing the chances of success.
Personalize Messages
Revenue intelligence provides valuable information that allows you to personalize your messages, establish effective communication with prospects, and cultivate strong customer relationships to increase retention chances. By leveraging these insights, you can significantly improve your ability to close deals and maintain a loyal customer base.
Identify Sales Opportunities
With the use of revenue intelligence software, you can focus on your existing customers while still generating potential clients. The data provided by this tool allows you to identify powerful buying signals coming from your customers, who are most likely already on your platform. By effectively using this data, you can continually enhance the user experience and maximize the value of your customer relationships.
Acquire Key Competitor Information
Having up-to-date information about your competitors is crucial, which can be obtained through competitive intelligence software. This tool provides key competitor data to develop solid strategies and attract your customers towards your brand. You can stand out by offering a unique selling proposition, solving problems efficiently, or providing better deals. With the right tools, you can identify new competitors in real-time, monitor their campaigns and actions, and analyze historical data, allowing you to compare industry trends and conduct market research to stay ahead.
Understand the Customer Journey
By merging data from the marketing and sales departments, representatives can understand the customer journey and adapt their approach based on previous interactions. This creates a seamless experience for the customer and increases the effectiveness of sales strategies.
The Best Revenue Intelligence Tools for the B2B Sector
There are various segments in the sales intelligence market based on which parts of the business the corporate solution optimizes. When you're looking to select a sales intelligence tool, it's crucial to have clear your goals and what you hope to achieve. Each tool has different approaches and functionalities, so it's necessary to identify the features you need to get the best results.
In general, we can classify revenue intelligence solutions into three categories:
Optimization of Customer Relationship Management
This segment of the sales intelligence market helps drive conversion, growth, and customer success by improving the way your company interacts with people. In short, we could say they are smart CRMs.
Outstanding in this category are CRMs like Salesforce. Salesforce is a cloud-based platform that helps companies update revenue data from various sources. It offers tools that allow keeping data, email, and calendars up-to-date. With Salesforce, it's possible to get a comprehensive view of customers by connecting internal and external data, and using artificial intelligence to gain actionable insights.
Revenue Operations and Forecast Optimization
As the name suggests, revenue operations tools help sales team heads make better management and sales decisions by providing sales forecasts through predictive analysis.
In this case, Salesloft is a tool that helps companies automate, manage, and analyze revenues. It allows syncing all activities, such as emails, calls, meetings, and interactions, into a CRM to eliminate uncertainty for all revenue-generating teams. With features like process automation and conversion analysis, Salesloft helps develop effective sales processes and refine prospecting.
Sales Analysis and Optimization
This segment offers a more holistic view of your revenue cycle, analyzing the overall performance of all revenue processes across all functions and teams. With this type of tool, you can use the acquired insights to improve consistency and refine sales strategies.
Upbe contributes to sales analysis and optimization by providing comprehensive revenue intelligence through visibility into customer interaction data. The platform allows collecting and understanding these interactions, providing large-scale insights to make data-based decisions. Moreover, Upbe integrates with various platforms, such as Hubspot, Aircall, and Google Meet.
With these features, Upbe helps increase sales representative success and replicate your team's best practices.
Want more information? Schedule a free demo and turn all the information from your calls into data that helps you improve your business.
What are the key features I should look for in a Revenue Intelligence tool?
When searching for a Revenue Intelligence tool, it's important to look for key features that provide comprehensive insight and tangible results. These features include a centralized, automatic, and complete data log, advanced analysis to identify patterns and inflection points, conversational intelligence to gather information from sales conversations, integration with other applications, real-time guidance for sales representatives, and sales forecasting capability.
How can I integrate Revenue Intelligence tools into my Customer Relationship Management (CRM) system?
Integrating Revenue Intelligence tools into your Customer Relationship Management (CRM) system is key to maximizing the efficiency and performance of your sales activities. It's important to look for revenue intelligence tools that offer integration with most sales programs, including your current CRM. This will allow you to access data from different sources without having to log into multiple accounts daily. Ensure you evaluate integration options and compatibility before choosing a revenue intelligence tool to ensure successful implementation into your existing CRM system.