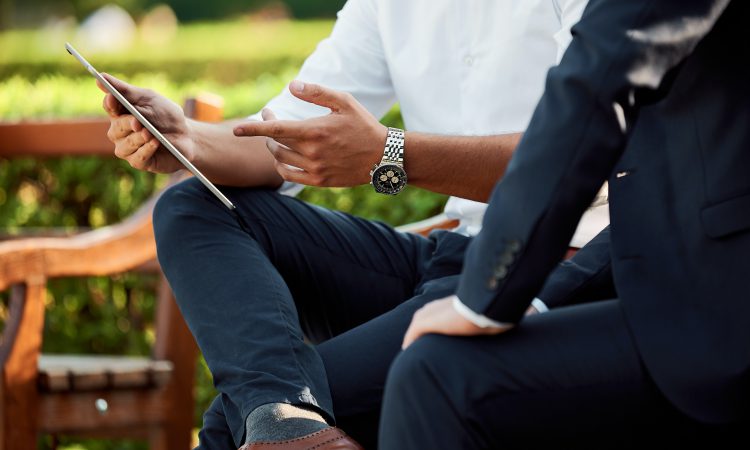 Every B2B company needs sales tools in its technological stack to optimize operations, increase efficiency throughout the sales process, and save time for representatives by handling routine tasks. This allows sales teams to focus on what they do best: selling!
However, the amount of available B2B sales software can be overwhelming. That's why in this post, we will tell you everything about sales software for the B2B sector to help you save time when choosing the one that best suits your company.
What is sales software?
Sales management software simplifies and enhances the sales process by providing a complete and up-to-date view of sales operations. It combines tools such as CRM, call and email automation, lead management, and reporting into a single platform, providing the team with the necessary tools to reach their maximum performance. These solutions address the need to automate tasks and increase efficiency in the sales area.
Sales management software benefits the entire team, from individual representatives to managers and executives. It allows representatives to improve their performance and productivity by tracking customer relationships and managing leads. Managers use the software to gain insights into team performance and adjust their strategies. Directors and executives leverage the reports to forecast profits, set goals, and uncover opportunities and trends.
Selecting the right sales software can be challenging due to the wide variety of options available in the market, each promoting itself as the best fit for a company's needs. That's why it's crucial to understand the criteria for choosing the tool that aligns with the specific business requirements, ensuring access to functions and features that contribute to achieving sales objectives.
How does sales software improve the performance of B2B companies?
Now that you have a general understanding of how these technological solutions optimize the sales process, let's delve into the specific advantages you can gain in your B2B sales by using them:
Increases organization
Sales software integrates all prospect and customer data into a single platform, improving sales management efficiency and avoiding duplicate information. By automating processes, productivity is optimized, and access to organized and updated data is streamlined. The system records every sales call, email interaction, and proposal status, making it easy for salespeople to quickly find and monitor this information, saving time for the team.
Boosts revenue
Sales software empowers and optimizes the sales cycle by providing sales forecasts, tracking previous proposals, predicting outcomes, and assessing the likelihood of conversion based on prospect data. These capabilities streamline revenue generation and effectively promote business growth.
Facilitates greater collaboration
Sales software plays a crucial role in collaboration and interaction among teams by consolidating virtually all processes and departments of the company into a single platform. By facilitating the integration of support platforms, email marketing, and other tools, greater efficiency is achieved, and valuable insights are gained for all involved teams.
Streamlines the sales cycle
It is vital to establish quick communication with prospects as soon as they register in the system. Sales software simplifies this process by automatically assigning leads to salespeople as soon as they enter the system. This automatic analysis and assignment capability maximize sales opportunities and improve customer satisfaction.
Personalizes interactions
It enhances salespeople's productivity and well-being by personalizing interactions with prospects and customers. By consolidating all sales tools into a single platform, this software allows for thorough tracking of each interaction and provides the ability to adapt strategies for maximum performance.
Aids in sales forecasting
Sales software enables companies to make accurate sales forecasts and other business metrics, providing them with a deeper understanding of customer profiles and the ability to enhance their experience. By generating advanced sales or marketing reports based on specific parameters, these tools facilitate the analysis of sales team performance and return on investment for marketing campaigns.
Enables objective analysis
Sales management software provides the ability to monitor productivity, identify issues, and offer real-time training. This empowers managers to monitor and improve the performance of each sales team member. At the same time, representatives can use metrics to adjust their strategies and compare themselves to their peers, promoting informed decision-making.
Automates low-value tasks
By automating many manual activities, focus and overall team efficiency are improved, eliminating low-value tasks. This maximizes the team's time and efforts, optimizing business outcomes.
Business Intelligence: The Next Step
In the market, there are multiple sales applications that can contribute to improving customer management in different areas. However, there are few tools that offer a comprehensive solution. This is where business intelligence solutions like Upbe make a difference, as they go beyond conventional functionalities.
Collecting data for analysis and using it to generate high-quality insights is one of the most effective methods for business growth. Understanding your customers through their data will give you a better idea of how to market to them, how to approach them, and how to turn them into repeat customers.
Upbe's AI platform processes all these customer interaction data and provides a wealth of B2B sales insights, guiding companies towards better customer relationships. Based on a comprehensive view of the sales team, Upbe suggests actionable ideas to increase both interaction and conversion.
As a comprehensive platform, Upbe also offers personalized training to B2B sales teams. This training helps them refine their skills and establish better relationships with current and potential customers in the future.