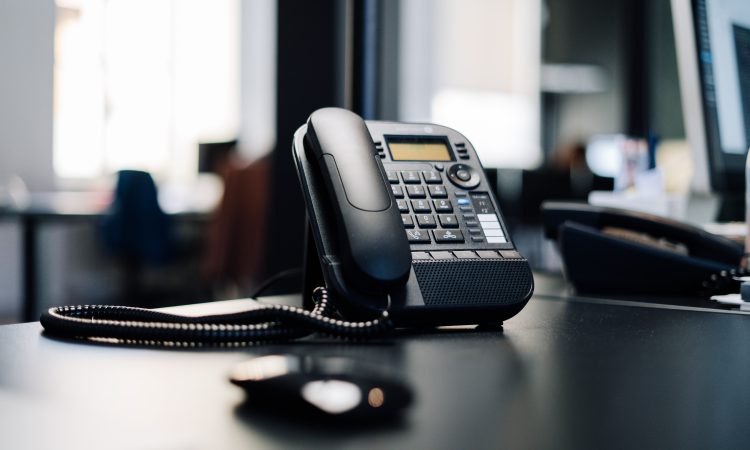 Every commercial process begins at the moment in which we have obtained that contact that can become a potential client. The moment of truth comes in that first know-your-customer call or, as the experts say, discovery call.
The discovery call is the first step in any business cycle, so we should be well prepared for it to achieve our goals. To do this, we are going to explain what exactly discovery calls consist of, their importance within the entire sales process and how to improve them thanks to AI.
What is a discovery call?
A discovery call is the initial phone conversation we have with a prospect after they show initial interest in our product or service to discover their needs. The purpose of this call is not to sell, but rather to ask a series of questions to determine if what we can offer is a good fit for their needs.
Discovery calls are the first step in the lead qualification process because they help us move buyers through the sales process. It is important to note that these calls, also known as prospecting or qualification calls, occur regardless of whether the acquisition channel was inbound (warmer) or outbound (colder).
The information we extract in these type of calls is useful for later determining which potential customers are ready to hear more about our product and explaining how we can help them solve their specific problems.
Why are discovery calls important?
They are the first point of contact in our relationship with the client
The discovery call is one of the most important moments in the relationship with the client since it is our first opportunity to meet them and see if what we offer could fit their needs. Discovery calls are critical to building relationships with potential customers. It sets the tone for the entire relationship, both before and after the sale.
They help us identify who we are talking to
Discovery calls help us find out if the person we are talking to is our ideal client. If we do not delve into this, we will end up wasting our time and that of the person we have contacted. In any sales process, it is essential to talk to the right person ("buyer persona", "ideal client"), who is capable of making decisions and moving us forward in the sales funnel.
They determine the specific problems of our potential customers
In this call we are looking for problems to solve and the value to contribute. It is not convenient to talk about our product or service without validating this beforehand. This call serves as an opportunity to discover the challenges of our prospect in his daily life, the priorities and the objectives of the buyer.
From there, we can assess whether our product can deliver what they are looking for, whether it needs to be adapted or improved, and most importantly, whether they are willing to pay for it.
They are better than a market study
In this conversation, it is normal for other alternatives available on the market to come to the fore, for the client to talk about our competitors in a much more direct and efficient way than a market study.
At what commercial time are discovery calls made?
Discovery calls are raised once a prospect shows an initial interest in our product or service. Interaction with potential customers is different depending on where they come from.
These prospects can come from a cold search, that is, from an outbound sales process, or through an inbound marketing action, that is, through a previous contact, either through content or some experience with our brand. , such as an event.
Outbound
The sales team finds potential customers by researching and makes a cold call. In these cases, having less information about the prospect, it is normal that part of the call is invested in introducing ourselves and identifying the potential client. These cold calls can cause more objections since the contact has not previously shown us an interest.
Inbound
Thanks to the different marketing actions (blog content or social networks…) we allow the client to know us beforehand. These contacts can also be obtained through a database after having carried out some marketing action (an event or webinar, a newsletter, etc.).
When we obtain an inbound lead, we are more certain that we can contribute something to them, since it is the same prospect who contacts us or indirectly shows interest in what we offer.
In these cases we have some more information about them, such as their function in the company. By knowing what content they have previously engaged with, we have more clues and can easily move on to further exploration of their specific issues.
Steps to make a good discovery call
Advance planning
Before picking up the phone, we need to make sure we know as much as we can about the company and the person who has contacted us. This will save both parties time, make the most of the call with meaningful questions, and spend the time on the call on more specific questions regarding our product or service.
It is very important to do a good research through the internet. Investigate the potential client's business in any company database, google, social networks, LinkedIn, the website of the company in question, even in personalized attention tools such as our CRM in case some information has already been included in this regard. With this we will end up having an idea of the structure and objectives of the company in a general way.
Short and clear introduction
After prior planning and research, we are ready to call our prospect. The first five minutes of a discovery call set the tone for the rest of the meeting.
It's a good idea to start by quickly reviewing the client's schedule so it's clear to them that we respect their time. After this, it is time to introduce ourselves, our company and our role in it.
The next step is to share the goals of the meeting to manage expectations. Make it clear that our intention is to get to know them better. In the end, if we think it's a good fit for both of us, we schedule to talk to them later. This prospect is new to the company, so he's not ready to hear a detailed explanation of our brand on a first call.
The moment of the truth
After the introduction and revealing our intentions, we are ready to discover and qualify whether the buyer and our company have a mutual fit.
This second point of contact is more likely to be through a video call to expose both sides. Using your webcam allows us to read our buyer's reactions in real time. In turn, when the buyer sees our face, the call becomes more human.
This is where we ask questions about what we haven't been able to find on the internet. We want to know where our prospects are, their processes, weak points, future plans…
It is recommended to limit the number of discovery questions. Too many questions will make the buyer feel overwhelmed and leave less time for the most important ones.
Another tip is to avoid quick questions to give that sense of questioning and get more information. Instead of ticking boxes on a list of pending questions, introduce them throughout the entire conversation and distribute them evenly throughout the call.
Avoid asking questions that the prospect can answer with a yes or no to help them expand their thoughts. Even if we have very specific questions, our goal is to make the prospect feel natural and relaxed.
In general, we should listen as well as talk. We must maintain a balanced conversation so that the client has the opportunity to express himself calmly. Our potential client must feel heard and understood, not questioned. If we want them to give us information, let us talk.
Pain identification
Based on what the prospect shares about their business, we can uncover areas of opportunity and determine how we could help them from our side.
Even if the potential customer doesn't know they have a problem, we need to ask questions that show their key priorities and questions that highlight the common places where our solution adds value.
Once we've identified our buyer's problems, let's find out if they're more serious than they seem. Explore the consequences or implications of the problems we have raised so far.
Knowing this we will be able to personalize our message and instill urgency in the buyer. A tip for this is to label the emotions of the buyer: as soon as we notice that our buyer is excited, we label that emotion.
Determine if there is a willingness to pay
At this stage we have our buyer in a vulnerable position. We have brought his pain to light, so we must indicate to them that we are trustworthy and that we understand him perfectly.
Using needs payment questions will reinforce the benefits of our product and allow our buyer to explain what they can earn in their own words.
The goal is to move the conversation from emotional decision making to rational decision making. To do this we can share how our product has helped similar businesses in the past. Allow potential customers to see themselves in the story so they can imagine how our product would benefit their business.
Have a positive sign-off and schedule next steps
We have to leave the potential client with a good feeling about our company at the end of the call. In this phase we summarize the weak points of the potential client to demonstrate that we have clearly understood the business of him. Underline how our company can work to solve those problems.
After a first discovery call the following can happen:
Verify that they have the problem and are willing to pay for the solution, which would lead us to continue moving forward with the sales process.
That they do not need our help. If this happens, it would be necessary to analyze why. In many cases, it may be because they already use another solution to solve their problem and then we must find out if we have detected it, if it offers a better service than ours and try to design a differentiation strategy to project our value against said competition.
That the interlocutor with whom we are speaking is not a decision maker in the company. In that case, you will have to request the correct contact.
That they are interested but tell us that it is not a good time. In these cases we must continue to maintain the relationship for the long term so that they will eventually take us into consideration when they are ready.
If the prospect seems interested and is the right person for us to deal with within the company, we will schedule a follow-up sales call before ending the conversation. Even if they don't choose to use our product, they can still generate positive feedback about our company and bring us closer to other prospects.
Above all, we must bear in mind that even if a client does not want to proceed, our call has not been a waste of time, quite the opposite. The key is to figure out if that person might be a potential customer as soon as possible so that both our time and theirs aren't wasted. Discovery calls should be considered as a process, not as a one-off event.
Why is it essential to improve our team's discovery calls?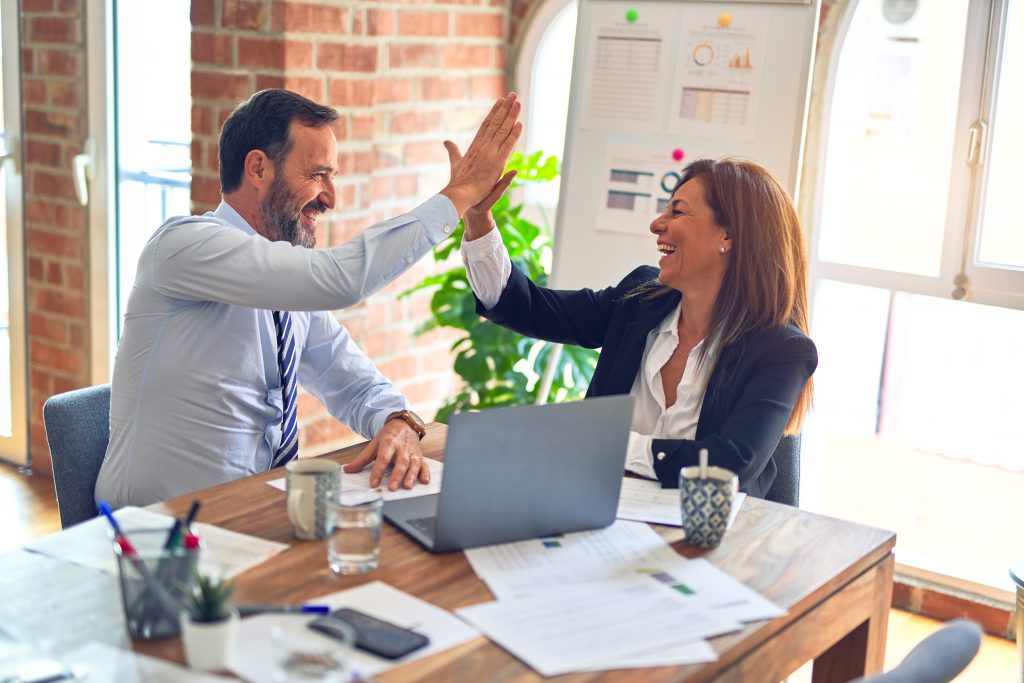 Prospects better understand our business and product
Prospects will leave the discovery call knowing who we are and what our company is about. It's the time to answer specific questions they have about a product feature, giving you an opportunity to evaluate and capture their interest.
We show that our clients' problems matter to us
If we get the call right, prospects will be confident that we understand their issues and that we'll do a professional assessment to determine whether or not we can help them. By doing so, we will show them that we are interested in their success and not just in getting their money.
We measure the chances of winning a new business
The discovery call gives us the opportunity to qualify prospects and quantify their pain, their influence within the organization, their willingness to defend our product, and their preliminary attitude toward purchasing our product versus that of a competitor.
How to train your team to make better discovery calls?
Making a quality discovery call is difficult. Training our team to engage prospects effectively during the call is critical.
Because of this we cannot leave much to improvisation. We have to previously define a specific commercial pitch, establish very well the type of buyer persona we are targeting and determine a specific objective for this type of calls (such as closing demos in a B2B sales context).
Once this is established, we have to make sure that our commercials follow the pitch and achieve the set objective. Practice makes perfect, but to ensure that the standards that we have defined are important for our discovery call to end up being a success, it is essential to constantly analyze the performance of our team.
To facilitate this task, at Upbe we have developed a technology based on artificial intelligence that analyzes calls between companies and customers. Upbe provides sales intelligence by analyzing certain steps of the business cycle.
In discovery calls in which we have a team of SDRs or commercials making cold calls, we have to understand the performance of those commercials that must follow a commercial pitch trying to close certain demos.
To specifically analyze the pitch made by the SDRs in a discovery call, the commercial will develop different keywords that we consider relevant to our sector or type of business. Even ask a series of questions that determine the qualification of that buyer persona.
Thanks to Upbe, we analyze the calls by integrating them into our platform and evaluating them through our transcription engine. Later we specify the particular questions that we want to analyze in that context of commercial calls, that is, those keywords that we have previously defined so that the commercial pitch is considered valid.
These keywords could detect, for example, if an email or phone number has been obtained, if a day of the week and a time to schedule a demo have been mentioned, etc.
All this is possible through our dashboards where we collect all the registered calls and see if the objective has been met and other detailed information, such as the average duration or silence, in which calls the objective has not been achieved, which SDRs have had the best performance… We can even listen to your individual calls to analyze the specific context of each conversation, identify which patterns work and which do not.
In short, through Upbe we can extract information of great value to improve our performance by understanding how salespeople are trying to close these demos, what are the best use cases, directly listening to prospects' objections to our product, etc.
We can analyze in detail how the performance of our commercials is in each aspect that we consider important and finally get the commercial team to increase their results. Request a demo and check it out for yourself.