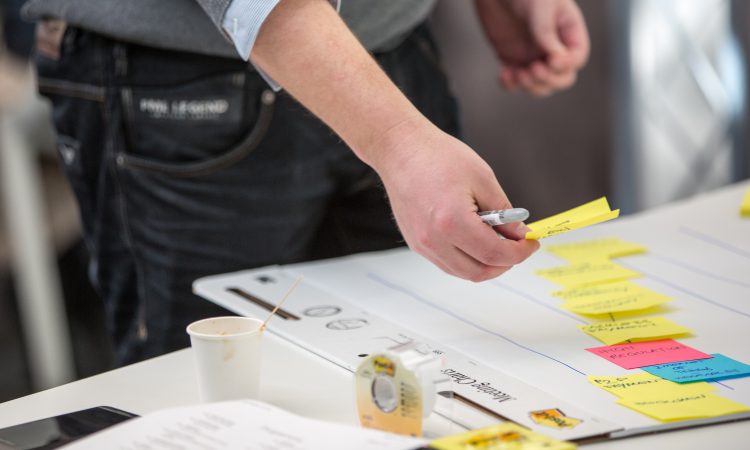 Revenue intelligence addresses common challenges in sales organizations by providing a comprehensive view of the sales process, evaluating the performance of representatives and teams, and enabling future planning based on predictive analytics. This leads to increased productivity, better-informed decisions, and greater alignment between sales, marketing, and customer success teams.
Discover in this article the latest trends and predictions in the field of Revenue Intelligence and how they might affect your company in the future.
Latest Trends in the Field of Revenue Intelligence
Video Will Play a Leading Role
The pandemic and the growth of e-commerce have highlighted the importance of video conferencing in B2B sales. Videos allow for more effective interaction with potential customers, accelerate the closing of business deals, and provide a level of interaction similar to an in-person meeting. In this sense, revenue intelligence tools should be able to capture and analyze data from video interactions with customers. This combination of video technology and data analytics is expected to play a significant role in the future of B2B sales.
Tools Facilitating Omnichannel Sales
The shift towards an omnichannel sales model requires virtual sellers capable of interacting with customers across multiple channels. Integrating revenue intelligence into this model allows companies to collect and analyze data from all these customer interactions, which can improve the effectiveness of the sales strategy and help companies thrive in this increasingly digitalized sales environment.
Data Exploitation
The data-driven sales approach has allowed marketing and sales to work together towards clear and shared business goals. In this context, revenue intelligence, which involves the deep analysis of sales and customer data, becomes crucial for driving sales and marketing strategies, providing valuable insights that can lead to increased effectiveness and business results.
Incorporation of Digital Self-Service
To thrive in this era of digital self-service, it's crucial that your platform adapts to your customers' specific needs, offering personalized proposals, promotions, prices, and payment terms. Self-service can stimulate cross-selling of products, encourage product trials, and expand purchasing volume. Revenue intelligence helps companies understand and improve these digital interactions, in order to maximize revenues and improve the customer experience.
Sales Automation
B2B sales trends point to a customer-centric approach, where tools like personalized videos and sales strategies targeted at specific accounts are used to strengthen the relationship with prospects. Tools like revenue intelligence can be useful for qualifying prospects and gaining valuable information about them, thus improving the efficiency and effectiveness of B2B sales.
Personalization in User Experience
Personalization is becoming an increasingly relevant trend in B2B sales, where each interaction with the customer is adapted to their preferences and needs. The integration of sales, marketing, and customer service information becomes increasingly important to maintain a complete customer record and track their interactions with the brand. Artificial intelligence and CRM working together enable more precise personalization, helping to build valuable relationships between customers and companies.
Reduction of Sales Cycles
Revenue intelligence provides valuable information about customer behavior and preferences, allowing sellers to adapt their strategies and offer personalized experiences. In addition, the use of revenue intelligence tools can help sellers identify new revenue opportunities and improve efficiency at all stages of the sales cycle.
Data Protection and Cybersecurity
The protection of customer privacy and data security has become a priority for companies, as it directly impacts customer trust and satisfaction. In this sense, revenue intelligence tools must offer a secure and protected environment for B2B companies to increase their revenues while maintaining the privacy of their data and that of their customers.
Improvement in Sales Training
Sales training, through the use of revenue intelligence tools, allows representatives to make more informed and strategic decisions to increase revenue. Thus, revenue intelligence helps identify opportunities for improvement in the sales process and align departmental efforts to maximize performance.
Definitive Implementation of Artificial Intelligence
With the use of revenue intelligence, there is a definitive implementation of artificial intelligence in the sales department, generating benefits such as greater efficiency, better customer experience, and lead generation. Revenue intelligence can help generate leads, filter them, and set priorities, as well as leverage buyer intent and behavior data to personalize messages and improve customer experience.
How Revenue Intelligence Can Help Your Business Stay Up-to-Date in a Changing Market
Revenue intelligence is a strategic tool that provides sales teams and organizational leaders with the insights needed to make informed and high-impact decisions. Here are some of the benefits that its application entails:
Real-Time Accurate Data: Revenue intelligence offers an automated and centralized solution that optimizes data management in sales, providing accurate and real-time information, eliminating data silos, and providing a reliable source for decision-making based on updated and accurate data.
Reading Customer Behavior: Revenue intelligence, driven by artificial intelligence, transforms sales by capturing and analyzing subtle signals from interactions with prospects, enabling effective personalization, lead prioritization, and revealing hidden opportunities to drive revenue.
Predictive Revenue Analysis: Revenue intelligence, through predictive analysis and historical data, optimizes future planning and response to challenges by identifying and understanding the causes of revenue loss, offering data-based forecasts, and overcoming the limitations of traditional CRM.
Coaching Instead of Training: Revenue intelligence provides essential insights into the performance of sales representatives and teams, allowing real-time adjustments to optimize their effectiveness, through analysis and metrics that identify individual strengths and weaknesses and promote feedback and personalized coaching.
Data-Backed Decision Making: Revenue intelligence can predict future trends, identify deals close to closing, and improve team performance, making the most of data to effectively drive sales.
Driving Revenue Growth: Revenue intelligence drives revenue growth and customer satisfaction by unraveling customer voices and behaviors, aligning the sales team, and improving performance through a growth culture.
Predictions for the Future of Revenue Intelligence in the B2B Sector
The revenue intelligence software market has seen significant growth, largely driven by transformations in business practices due to the pandemic and associated restrictions.
According to a 2019 Grandview report, much of the market is concentrated in North America, representing 45% of the market share. This can be attributed to the widespread use of artificial intelligence and machine learning in businesses in the region, which drives demand for revenue intelligence providers.
This growth is propelled by strategic acquisitions by major industry players. In fact, the market is expected to have an annual growth of 10.5% between 2020 and 2027, and it is projected that by 2030 this industry will reach $7.35 billion, almost tripling its market value in 2020.
What are the long-term benefits of investing in Revenue Intelligence?
The long-term benefits of investing in Revenue Intelligence are significant. By utilizing artificial intelligence-driven tools and analysis, organizations can gain deep insight into their sales performance, identify areas for improvement, and optimize the effectiveness of their teams. The ability to capture and analyze subtle signals from interactions with prospects allows for more effective personalization of communications, lead prioritization, and unlocking of hidden opportunities, which in turn enhances revenue generation.
How can I use Revenue Intelligence to improve the relationship with my existing customers?
Using Revenue Intelligence allows you to improve the relationship with your existing customers by providing you with tools and capabilities to optimize and strengthen that relationship. Through predictive analysis and understanding of revenue leakage areas, you can identify opportunities to maximize revenues and effectively respond to challenges. Furthermore, by personalizing your communications and actions according to your customers' needs and preferences, you can bolster satisfaction and loyalty.
What kind of data can I collect with Revenue Intelligence tools?
With Revenue Intelligence tools, you can collect various types of data that will give you a comprehensive view of your sales activities and customers. This data can include customer demographic and contact information, interaction and communication data, sales representative performance metrics, analysis of the effectiveness of sales strategies and tactics, sales funnel tracking and forecasts, customer success data, and competition and market analysis.
How can I use Revenue Intelligence to identify new markets and sales opportunities?
By using revenue intelligence tools, you can examine the performance of your current sales and analyze patterns and trends to identify areas of potential growth. These tools allow you to delve into demographic data, customer behavior, and purchasing patterns to uncover underserved market segments or customer niches that may be promising targets. Moreover, competition and market analysis helps you understand the competitive landscape and opportunities that exist in the market.
How can I prepare my company for future changes in the field of Revenue Intelligence?
To prepare your company for future changes in the field of Revenue Intelligence, it is crucial to have a sales team trained in digital and analytical skills, encourage diversity in the team, provide ongoing training, and stay updated on the latest technologies in the field. It is important to promote a culture of collaboration between sales and marketing teams, use the collected data to gain actionable insights, focus on customer needs, and adapt sales strategies accordingly.