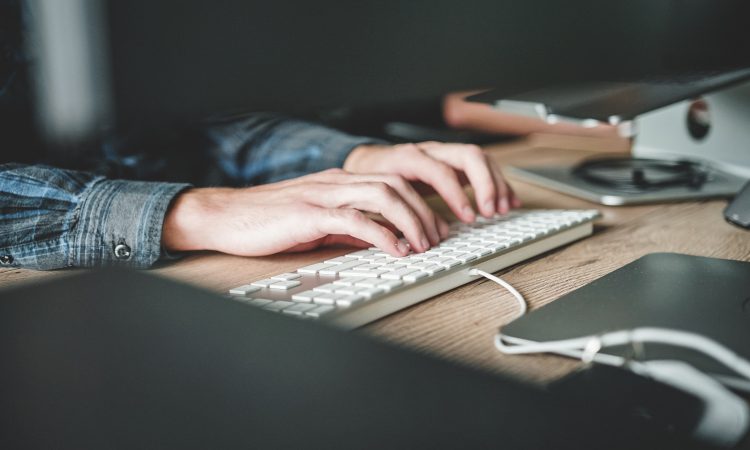 Success in sales in the digital age requires a combination of personal and technological skills. Salespeople need efficient digital tools that allow them to manage relevant information in one place and automate repetitive tasks to maximize their time and efficiency. Sales professionals who use technology in their work have an advantage over others.
On the other hand, companies are constantly looking to improve their sales performance, and sales software is an efficient solution to do so. In addition, modern employees demand access to more advanced technologies, which means that companies that do not invest in sales technologies risk losing their best sellers and sales opportunities. According to a study, 94% of sales professionals say that sales tools help them close more deals, demonstrating the importance of investing in them.
Since there are many sales software on the market today, in this article we will present the different categories of sales software that we consider important and an example of the most outstanding programs in each of them. But first of all, we are going to explain what a sales software is and what it is used for.
What is sales software?
Sales software are digital tools used by salespeople to make their work more efficient. These include different types of technologies such as Customer Relationship Management (CRM), sales intelligence, prospecting, and sales acceleration, among others. These tools primarily help salespeople identify prospects most likely to become customers and do so in the most efficient way to accelerate sales.
Types of sales software and most successful examples
CRM
Customer Relationship Management (CRM) software is a tool used to improve and maintain the relationships with a company's customers. This technology allows tracking of existing customers, improving retention, automating communication, and staying on top of sales and marketing efforts. Most CRMs are cloud platforms, which means they are paid for per user per month.
CRMs have evolved with technology and increasingly competitive markets, and now offer many advanced features such as real-time updates, lead scoring, and automation of repetitive tasks. When choosing a CRM, it's important to choose a platform that is scalable and integrates with other applications. There are several leading CRM providers in different segments, including Salesforce, Pipedrive, and Hubspot.
Salesforce
Salesforce is a leading and widely used platform in the CRM software market. It offers powerful automation capabilities that sales representatives can leverage to improve their efficiency and identify the most valuable prospects. In addition, Salesforce CRM includes additional tools like Salesforce Sales Cloud to generate real-time customer data and create reports, forecasts, and territory models. The platform is also customizable and can integrate with other Salesforce solutions and external applications.
Pipedrive
Pipedrive is a sales software and CRM that allows managing leads and sales, tracking communication, and automating repetitive tasks. It also has the ability to generate detailed reports for more insights about the company's performance and goals. With Pipedrive, sales representatives have full visibility of their sales and can track pending actions at each stage. The application integrates easily with email and third-party tools.
Hubspot
Hubspot is a solution that helps create and automate sales processes. Hubspot automates tasks related to sales and follow-up emails, provides automatic notifications, allows effortless import of contacts, and provides a comprehensive overview of customer histories and activities. Hubspot CRM is an excellent choice for small businesses new to CRMs, as it is easy to use and integrates with other tools.
Sales acceleration
Sales acceleration is a strategy that aims to improve sales efficiency and effectiveness, through the automation of administrative tasks and optimization of sales processes. Sales acceleration technology helps salespeople improve their engagement and organization throughout the sales process.
The term "sales acceleration" can be used to describe a wide range of sales technology tools, including training software, email tracking, predictive analytics, sales engagement, and outbound sales dialers. Some providers use the term as their primary category and bundle different functions from these categories. Some emerging leaders in this market are Salesloft and Outreach.
Salesloft
Salesloft is a tool that helps teams set up and follow a sequence of communications to convert prospects into customers through real-time tracking of emails, an in-built sales dialer, and social media communications.
Outreach
Outreach is a sequence-based sales automation platform that enables sales teams to create personalized email campaigns and touchpoints. With Outreach, teams can manage their leads and receive real-time notifications when prospects respond to messages. The platform provides analytic functions so managers can monitor the performance of each team member and the latter can see where prospects are in the sales funnel.
Sales Prospecting
A sales prospecting tool aims to centralize the information necessary for the marketing, sales, follow-up, and customer service process. From the prospecting phase, this tool allows sales and marketing teams to have access to organized data in one place and constantly updated. It is also possible to carry out personalized tracking of prospects and offer them relevant content at the right time and through the right channel. Apollo is one of the most well-known prospecting tools on the market.
Apollo
Apollo is a customer engagement platform that helps businesses find prospects, verify emails, manage prospect evaluation, and communicate with them via email or phone.
Data Connectors and Integration Tools
Modern technology offers a wide range of tools to make our lives easier, but often these tools are standalone and cannot be easily accessed from a single system. This is where data connectors and data integrations can be useful. Data connectors allow the movement of data between different systems, while data integrations combine data from different sources into a single system. The most well-known tools in this area are Zapier and Connectwise.
Zapier
Zapier is an online tool that simplifies task automation by connecting different web applications you regularly use. By creating Zaps between the applications, you can save time and automate daily manual processes. With Zapier, you can automatically create or update relevant information, like deals, contacts, and prospects, based on the activity that occurs in other tools you use daily.
Connectwise
Connectwise is a business management platform that aims to unify all business activities, such as project management, sales, customer service, or billing processes, into a single integrated system. It stores all data to provide complete visibility of operations. With its advanced reporting module, it allows generating valuable information about the progress and status of projects, allowing data-based decisions in real time.
Sales Productivity
Sales productivity can be enhanced with the help of specific tools. These tools may include automation of repetitive tasks, lead generation, meeting scheduling, and report creation. By freeing up time and energy from salespeople, these tools allow them to focus on the most critical aspects of the sales process.
There are a wide variety of sales productivity tools available on the market, such as Notion for example.
Notion
Notion is a productivity tool that combines various functions into a single application, allowing the user to create notes, documents, projects, and tasks, all on a single platform. Instead of using different applications for different tasks, Notion offers a macro tool with all the functions necessary for daily productivity. The application works both online and offline, allowing the user to work offline and synchronize work later.
Electronic Signature and Document Tracking
Electronic signatures and document tracking software allow users to collect signatures and handle contracts electronically. These tools help streamline administrative tasks and reduce overhead by providing a unified view of the processes of each contract and allowing a paperless office.
Document tracking software provides notifications about critical dates and allows tracking of the prospect's email activity. They usually include templates for creating and storing contracts. In this category, we find PandaDoc.
PandaDoc
PandaDoc is a platform that allows sales teams to create professional documents quickly and efficiently. With its drag-and-drop features and free electronic signature, creating proposal templates and other essential documents becomes easier.
Marketing Automation and ABM
The sales process starts with identifying potential buyers, and the marketing automation tool is used to enhance this process. The software allows businesses to optimize their marketing strategies by automating tasks such as email and lead generation. This allows businesses to build a database of contacts and enhance their account-based marketing (ABM) strategy.
ABM allows marketers to create personalized and scalable campaigns, measure their results and contribution to revenue. The strategy is based on focusing on specific accounts that fit your product or service. ABM software also allows users to create personalized buying journeys. There are several vendors in the market that can assist in this aspect, such as Mailchimp.
Mailchimp
Mailchimp is an email automation tool that allows businesses to reach their customers or prospects en masse. With Mailchimp, you can send automated follow-ups, surveys, and pre-constructed email templates. It is one of the most popular platforms for email marketing and is especially popular among small businesses.
Sales Enablement and Digital Sales Rooms
B2B sales are becoming automated, which means sellers are focusing on larger opportunities that require a consultative approach. In this process, customer-oriented digital portals and microsites play an important role in strengthening the relationship with buyers before signing the contract.
These sites allow parties to share relevant materials and converse with each other, in addition to allowing sellers to track the customer's interaction with the content. There are different providers offering these services, including some document management and electronic signature providers that have rebranded as DSR (Digital Sales Room) providers. A well-known example of this category is GetAccept.
GetAccept
With its all-in-one platform, GetAccept provides users with the tools they need to close more deals, such as video messaging, document tracking, contract management, and electronic signature.
Customer Success
Customer success software is a vital tool for businesses looking to improve their relationship with their customers and ensure they achieve the desired outcome when using their products or services. These customer success initiatives are essential to increase revenue, as well as customer loyalty. Customer success software provides detailed analysis of customer behavior, allowing for the creation of customer profiles and facilitating the collection of their data and feedback.
Customer success software also integrates with other programs, facilitating the centralization of customer data and the creation of a comprehensive view of them. This helps to decrease customer churn, increase their satisfaction, and improve upselling opportunities. An example of this category is ClientSuccess.
ClientSuccess
ClientSuccess is a comprehensive customer management solution that provides businesses with practical insight and customer analysis through a variety of features, providing deep analytics, metrics, and reports to provide a complete view of any software business's health.
CPQ
Configure, Price, Quote (CPQ) software is a tool used by businesses to automate the quoting and proposal process. It starts when a customer identifies their needs and ends with the delivery of a detailed quote. CPQ software speeds up the sales process and improves the accuracy of quotes and customer relationships, allowing businesses to determine a customer's needs and provide personalized quotes. It usually builds upon an existing CRM or integrates with a CRM tool. A famous example of CPQ is Proposify.
Proposify
Proposify helps businesses take control and gain insight into the most crucial stage of their sales process: closing. Through its proposal software, Proposify gives teams the confidence and flexibility to master negotiations from design to final approval.
Sales Analytics and Intelligence
Sales analytics software is a tool that allows professionals and managers in this department to evaluate and improve their performance. It provides a detailed view of where sellers, products, and campaigns are succeeding and where they can improve. In the age of big data, sales analytics is a crucial part of all sales reporting and allows managers to access information in one place.
Sales analytics has been enriched thanks to sales intelligence. Sales intelligence is a collection of technologies that help sellers gain insight into current and potential customers. Sales intelligence provides sellers with relevant information about who to talk to, what to talk about, and when to communicate with them, providing them with contextual information.
Business intelligence tools rely on the use of algorithms to provide valuable insight, building predictive models based on artificial intelligence and machine learning to predict sales. In this category, we would find software like Upbe.
Upbe
Upbe is a platform that automatically listens to and analyzes 100% of the sales team's calls, providing detailed insight into sellers' performance and facilitating collaboration and idea sharing among sellers through objective data. The platform also contains tools and technologies that optimize the time and resources of the sales department, such as call recording, voice analysis, and integration with other tools, such as CRM. In addition, Upbe is a customizable platform that adapts to the specific needs of each company to improve sales team training.
Would you be interested in learning more about Upbe? Don't hesitate to request more information from us.